Via Scoop.it – Story and Narrative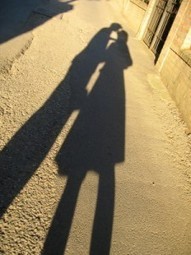 Product design, management, and marketing starts with solid storytelling, but the goal is to have it evolve into an immersive story experience.
I love a good story. Whether reading a juicy novel, watching a nail-biting film, listening to an animated reporter recount the events of a disaster, or keeping tabs on real life courtroom drama, we're clearly captivated by the experience enough to keep us coming back.
No, actually it's more than that. It COMPELS us to seek out more because we CRAVE the effect. It feeds the pleasure center of the brain. Yes, it has the same effect as taking a drug!
Why? Maybe it's the edge of the seat suspense. Perhaps it's the lure of gambling with predictions. It could simply be it reflects what we're feeling or going through at the time. Whatever the reason, the elements that move us from passive observation to immersive experience are the same no matter the source or medium.

Via www.business2community.com